Hello all, hope your December is off to a good start...ours has been good so far, on Sat we gave my dad a big happy surprise 75th birthday party, it was so much fun & we saw a great movie called
Hugo
...it was awesome, great story, well acted, well told & directed...so far December has been good to us...
In Bead News:
I made some new beads & other goodies & have listed in my etsy shop...check them out below, click on the one you like & it will take you to that item & my shop...I have 52 items up & there is more coming...
Quote of the week:
"Worry pretends to be necessary but serves no useful purpose" by Eckhart Tolle
New Tool:
Graceful Studios
has an awesome new tool called
Ripples & Ridges
, I have made a few angels & fish with it & its a great tool to use for all your ripples & ridges needs, such as angle wings, fish fins...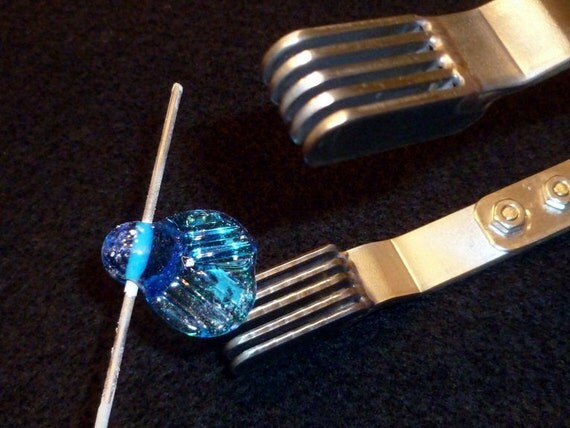 Weekly Giveaway:
Last week's yummy pair of golden red earrings goes to
Designs By Dawn Marie
, please send me your address...I will also email you...also the winner of the tree bead Julie T. of Sparks NV, please send your address, I could not fine it...sorry...OK on to this week's giveaway...I have a encased organic flower pot bead with a metallic rim...I love the way it came out, its about 25mm tall...enter to win it by making a comment on this post, maybe about what kind of gifts you will be making by hand or purchasing that are handmade this holiday season...
Thanks for stopping by...life is good...
Jelveh
Peace